Bear skull replica scale model with a jointed Jaw
00003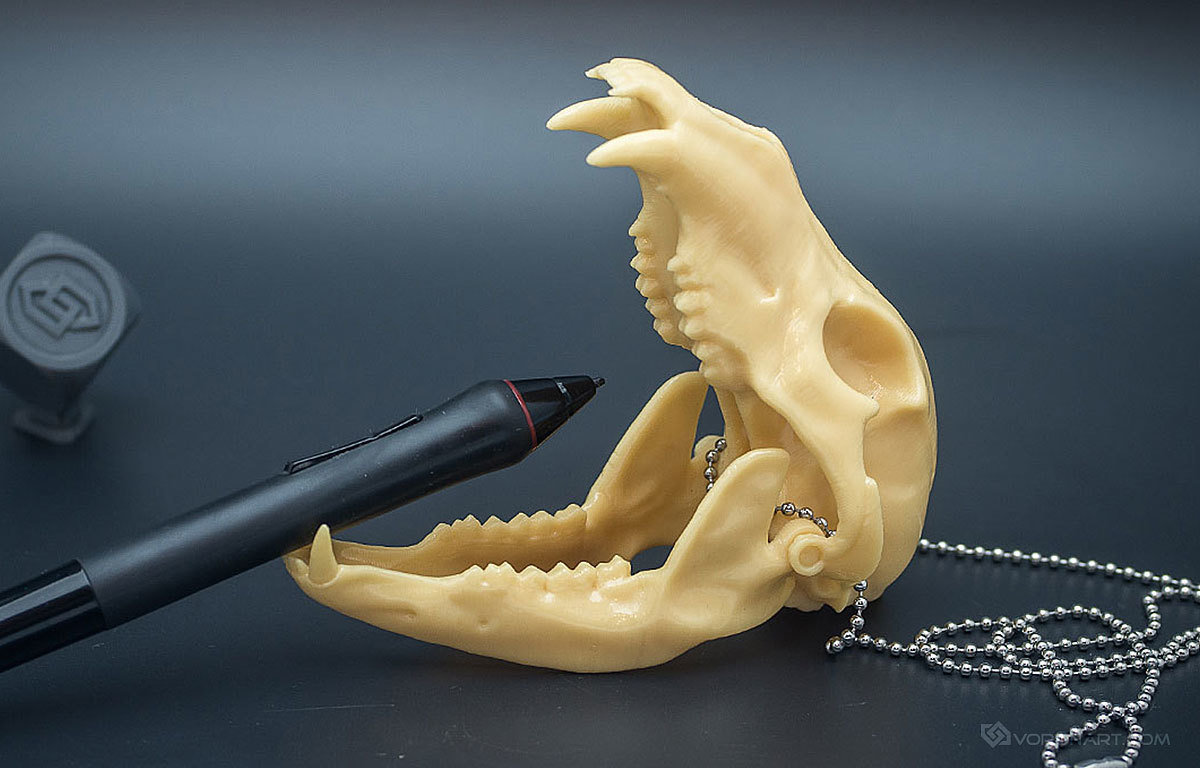 Relistic bear skull, with a jointed jaw. Anatomically correct scale model, 3d print. Unique products of our own design. This model based on a photo of a grizzly bear skull. Model may be used as pendant, home decor, halloween accessory, etc...
Physical size: 5,3cm tall, 11cm width, 5,3cm depth.
Weight: 40 g.
Material: PLA plastic (PLA is a thermoplastic derived from renewable resources).
Color: Various colors are available. Gloss finish applied.
Thank you for preferring our product. Choosing us, You choose products of unique design made by our artists with love, care and attention to detail.
Shipping origin:Russia
Made-to-order by:
VoronFab
Ready to ship in:1-3 business days
Large bronze boar head looks great! Much appreciated for your workmanship and product!
Thank you so much again for the bear skull and bear plaque gifts 🙂 The boar head is bigger than I thought! Everything looks amazing, thank you for the beautiful art!
Beautiful piece looks exactly like bronze even from very close. Cool little resin boars, high quality and very well packaged. Nikolay has been very courteous and informative during the manufacturing process (bought two for outdoor use)
I have received the package and both the wolf and bear skull look amazing! Thanks a lot for the great product and also for the great service.
I received my sculpture yesterday. It's absolutely beautiful. Thank you so much !
Yes, received today my large wild boars, thanks. The size is great. I like the bigger size.