Angry Lion Face bas-relief, Bronze, Copper
00004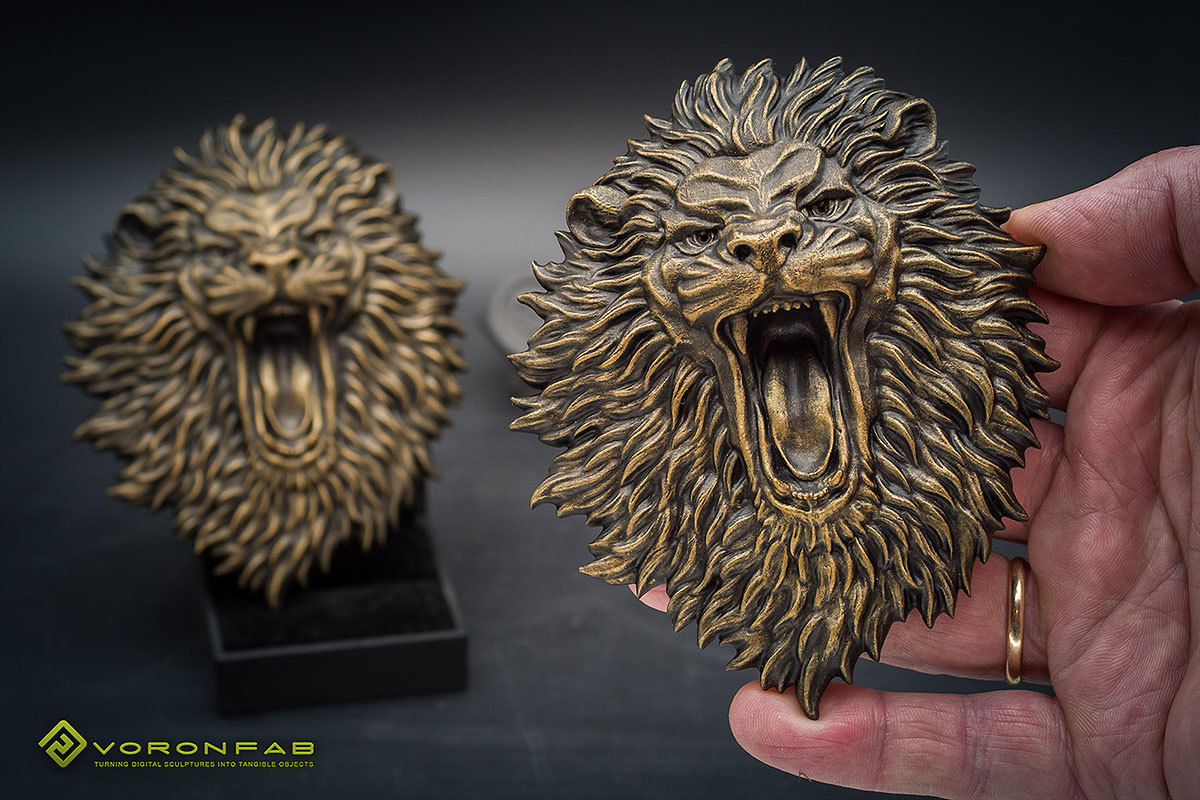 Roaring Lion head relief sculpture magnet. One of the most widely recognised symbolic animals in human culture, the lion has been represented in sculptures and paintings, on flags and in heraldry. An angry animal, a symbol of power, strength, courage, wisdom and justice. The magnetic base holds perfectly on flat metal surfaces. Price for one copy, "Antique bronze", "Antique copper" or "upainted". "Upainted" option implies resin cast in white or beige color.
Physical size: 12cm tall, 10cm width, 2cm depth.
Weight: 60-80 g.
Material: Urethane resin.
Color: Painted with acrylic paints. Just select one of color options. Our products are covered with UV resistant varnish.
Buyers of our large animal sculptures have a chance to get this item as a gift! Thank you for preferring our product. Choosing us, You choose products made by our artists with love, care and attention to detail.
Shipping origin:Russia
Made-to-order by:
VoronFab
Ready to ship in:1-3 business days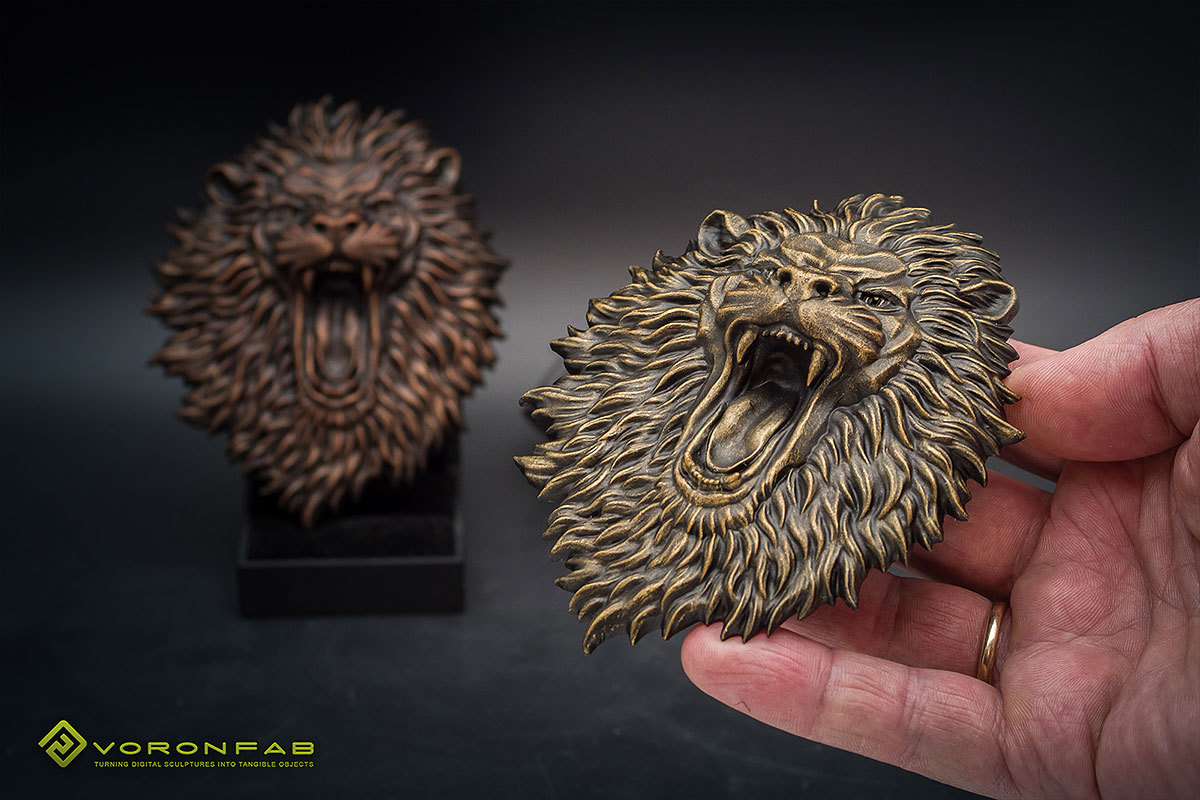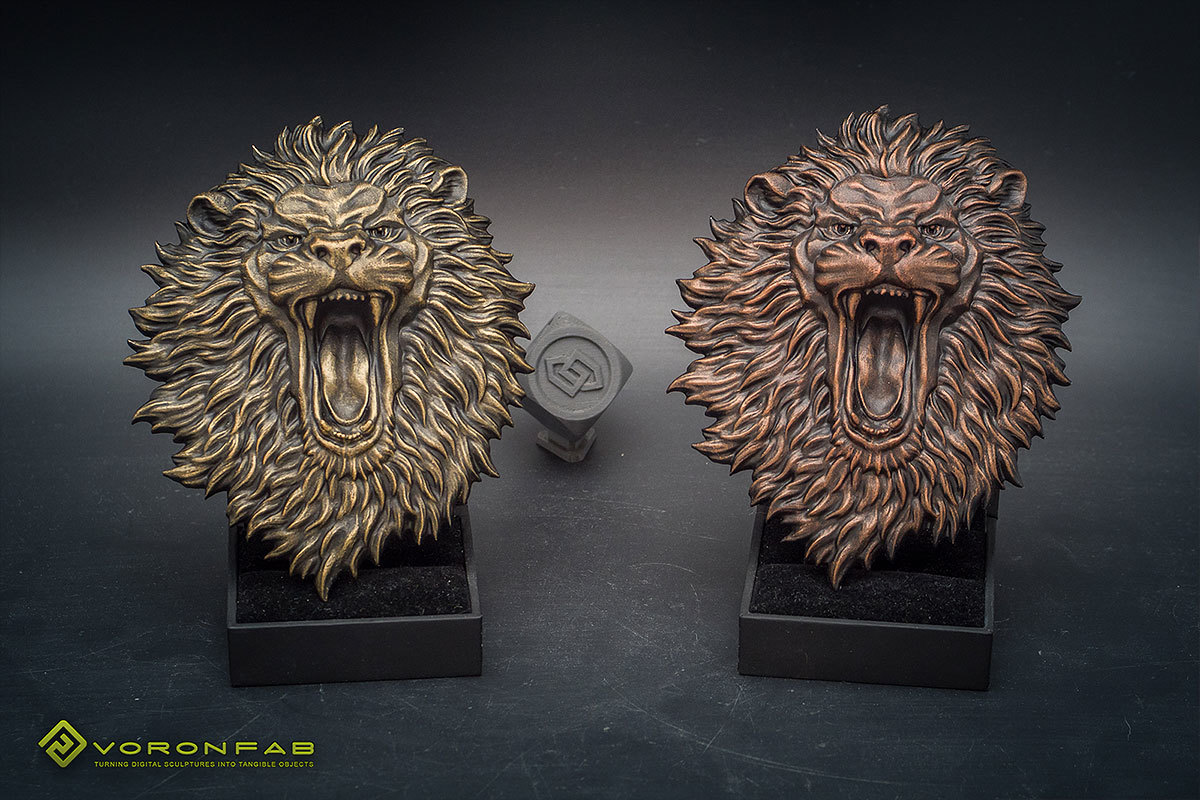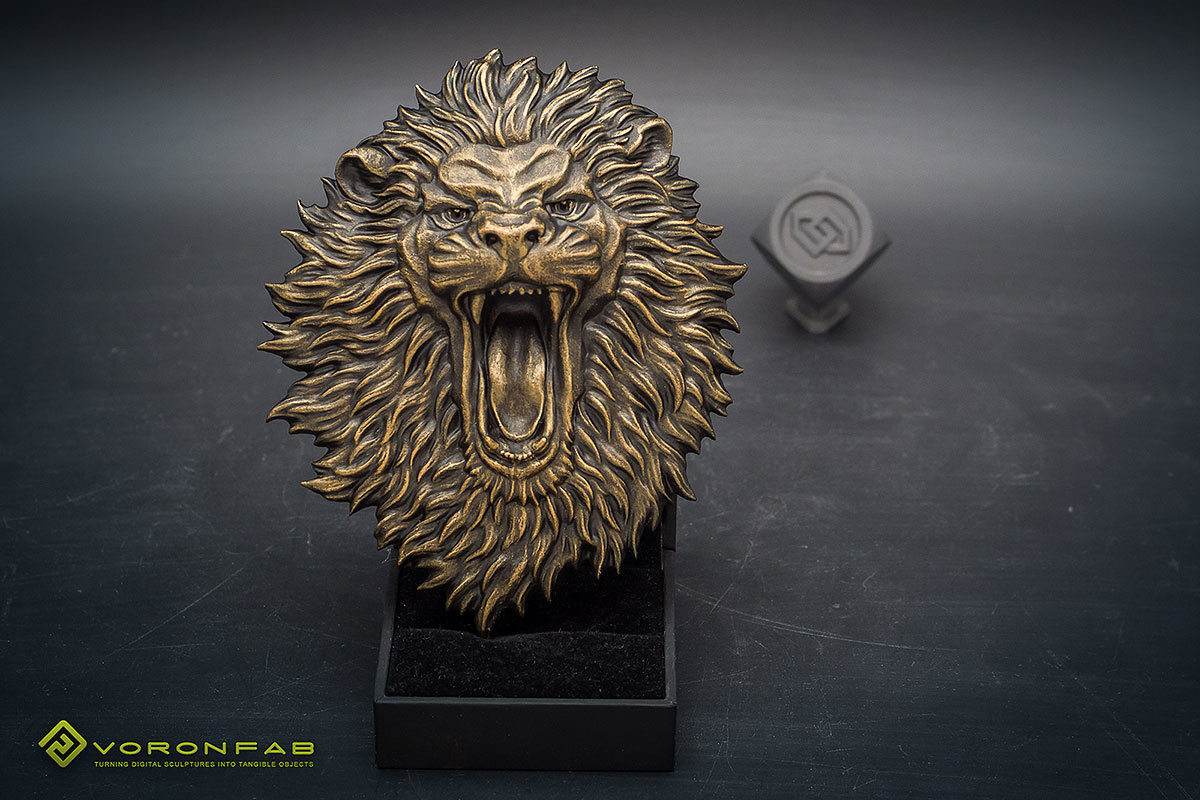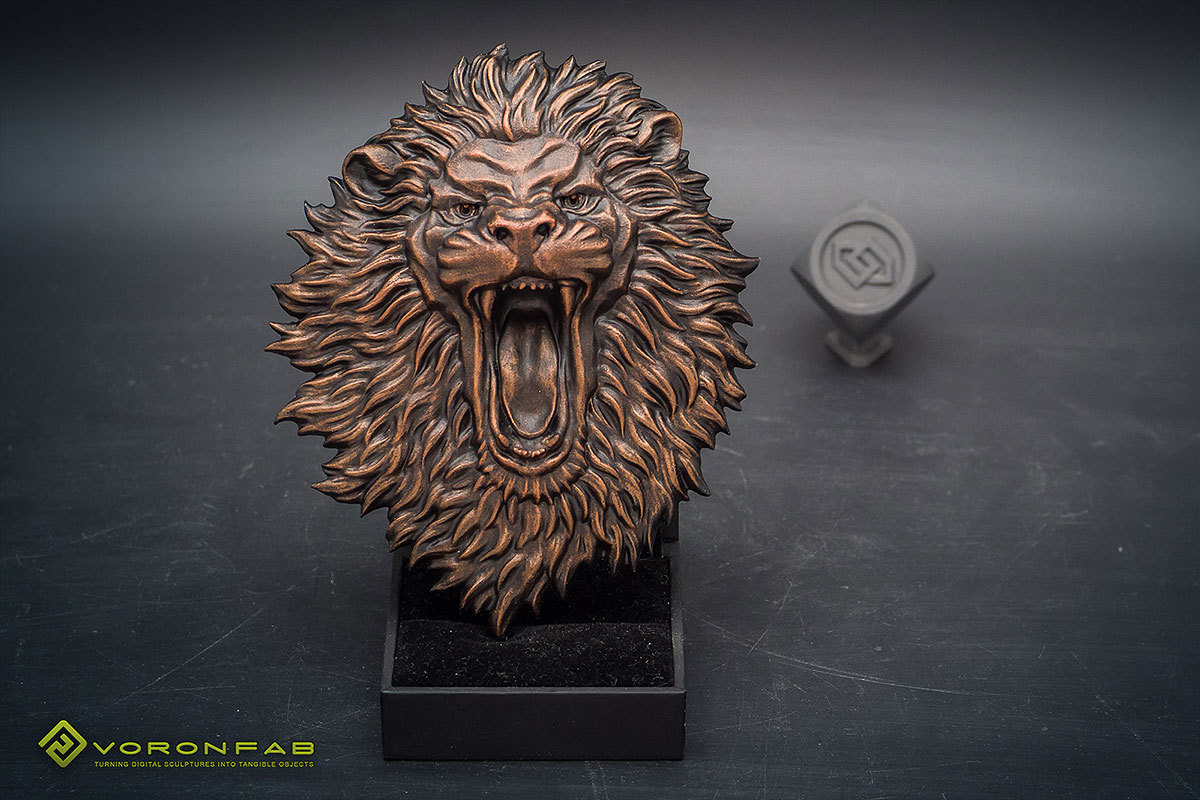 Large bronze boar head looks great! Much appreciated for your workmanship and product!
Thank you so much again for the bear skull and bear plaque gifts 🙂 The boar head is bigger than I thought! Everything looks amazing, thank you for the beautiful art!
Beautiful piece looks exactly like bronze even from very close. Cool little resin boars, high quality and very well packaged. Nikolay has been very courteous and informative during the manufacturing process (bought two for outdoor use)
I have received the package and both the wolf and bear skull look amazing! Thanks a lot for the great product and also for the great service.
I received my sculpture yesterday. It's absolutely beautiful. Thank you so much !
Yes, received today my large wild boars, thanks. The size is great. I like the bigger size.