American Bison head wall sculpture, faux taxidermy
00001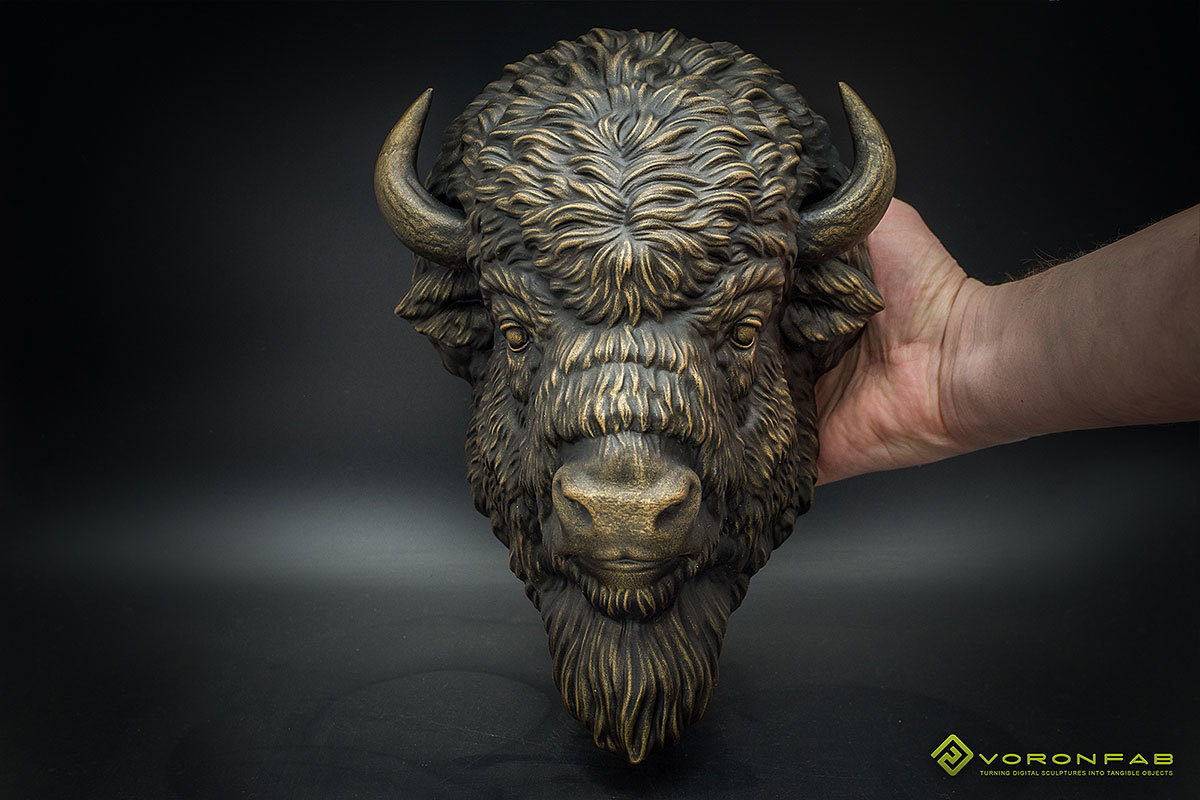 Our new wall mount faux taxidermy is now ready to order. Here is the third model we made recently after the Wolf and the boar. The model is hollow, lightweight and durable, equipped with keyhole hanger at the back for easy mounting on the wall. We would like to present our Bison head in several colors including faux bronze or copper yand painted with acrylic paints. Our products are covered with UV resistant varnish. You can use our sculpture "as is" or decorate it with acrylic paints.
«The American bison and the European bison are the largest surviving terrestrial animals in North America and Europe»
You also can decorate your office, house, room or public institution with this wall mounted animal head. This animal sculpturel was based on photographs of a wild american bison.
Physical size: 30cm tall, 22cm width, 18cm depth.
Weight: 700-800 g.
Material: Urethane resin. (strong and durable).
Color: Just select one of color options. "Antique Bronze" (hand painted) option also available. Our products are covered with UV resistant varnish.
Finally, you can purchase the "Unpainted" sculpture with minimal manual handling to color them yourself, it will be much cheaper. Contact Us if you have any quaestion.
Thank you for preferring our product. Choosing us, You choose products made by our artists with love, care and attention to detail.
Shipping origin:Russia
Made-to-order by:
VoronFab
Ready to ship in:3-5 business days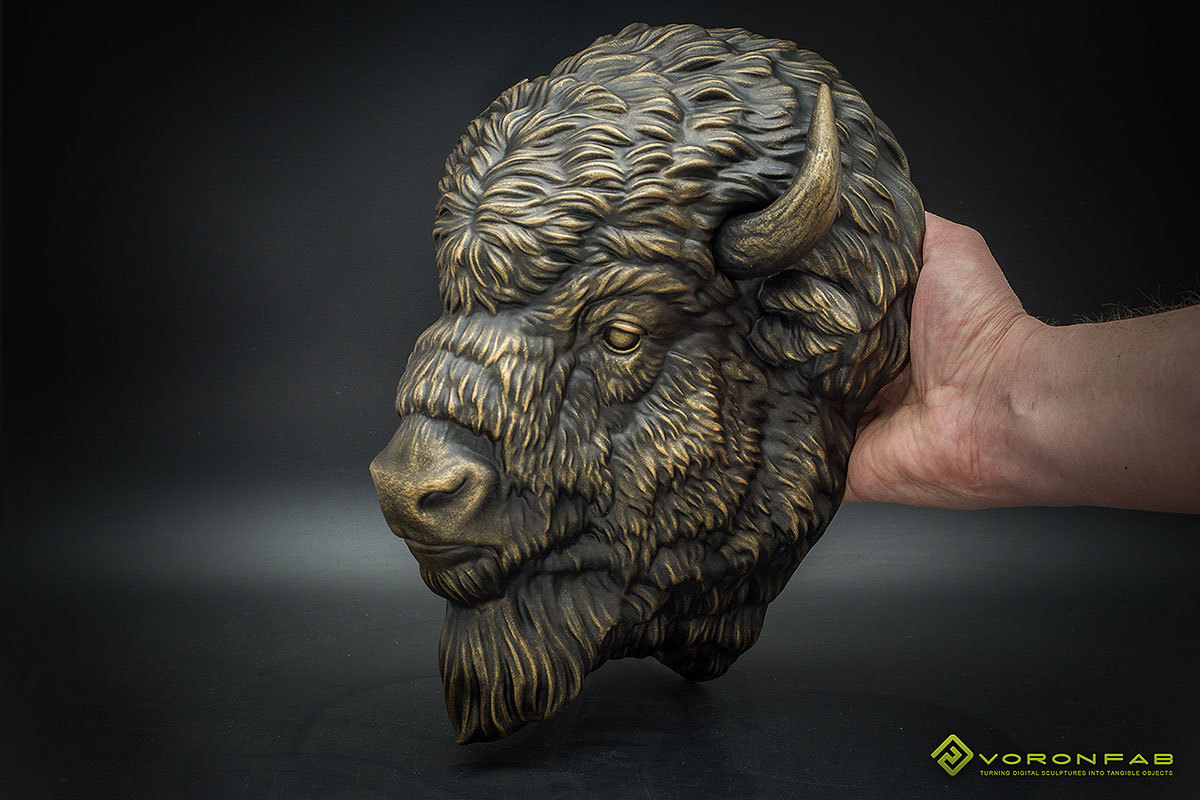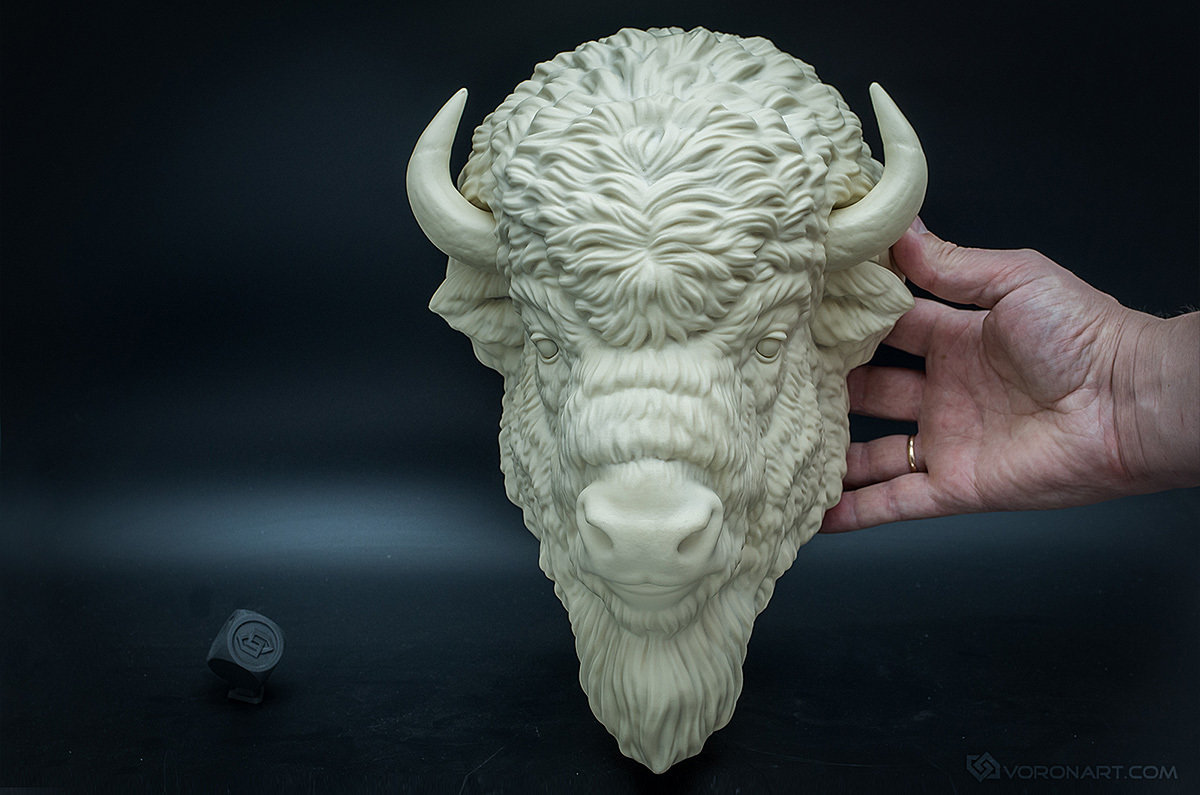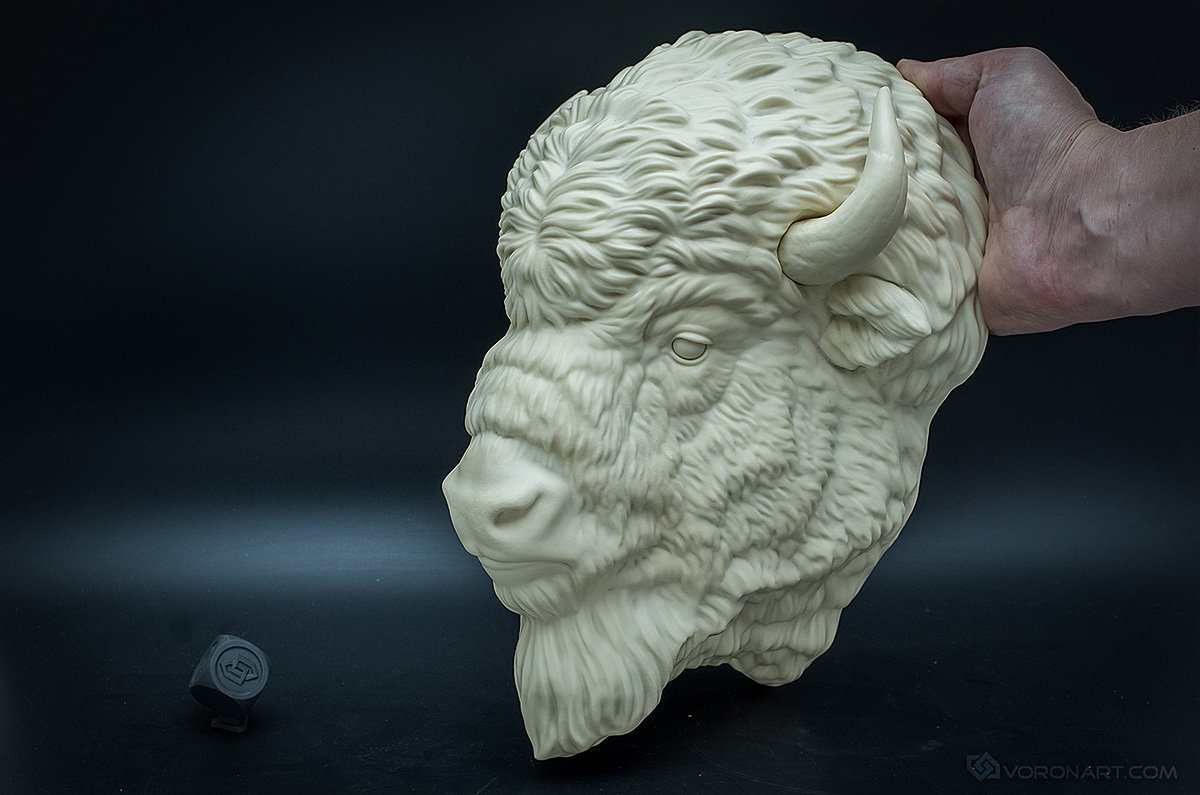 Absolutely in love with this piece! Nikolay is super professional and responsive. I'm from the USA so it took a while for this to be delivered but I was in no rush to get it. Well worth the wait! Might buy another in the future!
Fantastic piece! Exceptionally sculpted and finished. Also shipped in a timely manner and included a nice extra.
Large bronze boar head looks great! Much appreciated for your workmanship and product!
Thank you so much again for the bear skull and bear plaque gifts 🙂 The boar head is bigger than I thought! Everything looks amazing, thank you for the beautiful art!
Beautiful piece looks exactly like bronze even from very close. Cool little resin boars, high quality and very well packaged. Nikolay has been very courteous and informative during the manufacturing process (bought two for outdoor use)
I have received the package and both the wolf and bear skull look amazing! Thanks a lot for the great product and also for the great service.
I received my sculpture yesterday. It's absolutely beautiful. Thank you so much !
Yes, received today my large wild boars, thanks. The size is great. I like the bigger size.